Terms and Conditions: I agree and consent that my personal data provided may be collected and used for future marketing activities, in accordance with the Personal Data Protection Act 2012. For first time female customers above 21 years old. Valid for Singaporeans, Singapore PRs & Work Permit holders with at least 6 months validity only. Strictly by appointment booking. Treatment sessions are not shareable and transferable. One trial purchase per customer. Each trial purchase is valid for 6 months from the date of purchase. Not valid with other promotions, discounts and/or vouchers. Not exchangeable for other services and products. Each persons body requirements are different, and individual treatment procedures may differ. Valid at all Cheryl W Wellness & Weight Management outlets. Cheryl W Wellness & Weight Management reserves the right to amend any terms and conditions without prior notice. Do note that customers with specific medical conditions or customers who have just undergone operation in the last 6 months will not be able to proceed with the treatment.
52,500+
HAPPY & HEALTHY CUSTOMERS
100%
Natural Essential Oil
We're not just your average weight management and wellness centre. No, we're not just your ordinary health junkie either. With our quality wellness and beauty services, we've paved the way for many people to achieve their desired body type and results in a safe, healthy way.
I felt that this is a good option for regular body maintenance. The amount of junk food we eat and the externalities in the environment all contribute to the damage to our body, so it really needs the maintenance. Nonetheless, such treatments require dedication and do not expect results just after one treatment. Dedication will show you results over time.
* Results from treatment may vary.
Celine Chiam, Influencer@chiamhuiyi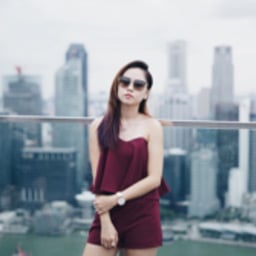 They measured my weight again and I loss 700 grams just by sweating everything out. I know it is just water weight but its good that the water gets excreted out too because sometimes my body tends to retain the water and it makes me look very bloated. Losing water weight is not a bad thing. It is actually good start to kick off your weight loss journey towards a healthier body.
* Results from treatment may vary.
Deenise, Influencer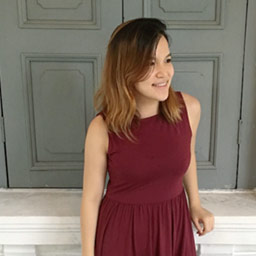 The results after each session were instant, and were maintained throughout the month long program. The program focuses on detoxifying the body and boosting metabolism. This meant my body was better able to absorb vital nutrients and weight loss was gradual but constant.
* Results from treatment may vary.
Elizabeth Boon, Influencer 
My favourite so far is the Acupressure Lymphatic Activation Massage, Thermal Blanket which really works well on days when my water-retention is just crazy and the Customised Fat Buster Treatment which is warm and nice but right after, you feel as if you just finished a serious work out!
* Results from treatment may vary.
Peggy Chang, Influencer
Ytd's post detox session @cherylwofficial at Ngee Ann City which consisted of steam room, sea salt scrub, point massage for lymphatic detox, mask & a wellness drink. Recommended if you need a good detox programme for some me time or if you feel tired/sickly due to unhealthy and/or stressful lifestyle! Thanks Cheryl W for the session, great staff service(look for Jacqueline Tan) and lovely interiors.
* Results from treatment may vary.
Ena Teo, Beauty Influencer
@ena_teo
Seeking for a place to unwind while losing some weight via detoxing sounds like a dream come true! I had the chance to try out @cherylwofficialSignature Royal Body Flush. On my first session I lost 300g immediately and after my second session, I lost another 200g! It was a great unwinding and me-time session and I feel more refreshed too after the steam bath and massage.
* Results from treatment may vary.
Sharon Chia, Influencer
@sharonachia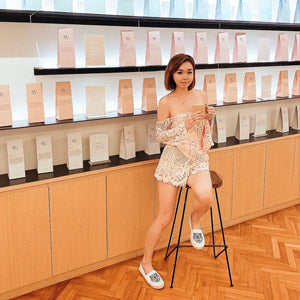 I tried the Slim Up firming treatment to help with localised inch lose and toning of my thighs (that's the fat part of this skinny). With the help of a machine, infra-red rays combined with electric muscle stimulation produces a slimming action and inches were lost immediately. I KID YOU NOT.
* Results from treatment may vary.
Cheryl, Influencer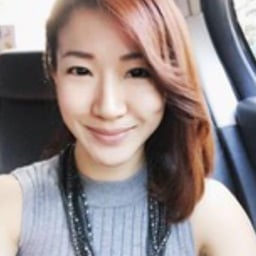 Step 1: Analysis
Upon completion of the Questionnaire and detailed analysis of your body index with our Analysis Scanner, our well-trained professional consultants will customised and recommend a Treatment Programme according to the evaluation of your particular problem(s), taking into consideration of your health, body conditions, stress level, hormonal factors, and hereditary traits. We will then educate you on the best approach to a successful body treatment programme.
Step 2: Treatment
Once you have your individualised recommended Treatment Programme, your consultant will personally prescribe the concoctions and treatment protocol most suitable for your conditions during each visit.
Step 3: Follow-up
Monitoring and adjustments of treatment programme will be done by your consultant professionally. Each case is unique; hence the treatment results may vary per individual. Your body will be analysed periodically, and your consultant will closely monitor and review your progress, modifying the treatment protocol if necessary, so that you will be able to maximise its benefits.
Our Promotional Treatments